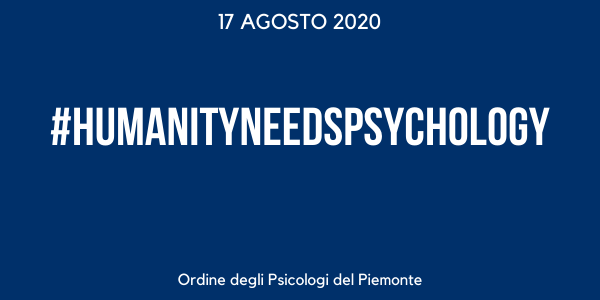 #humanityneedspsychology
Oggi, 17 agosto 2020, la Psicologia internazionale è unita nel rendere pubblico il documento dal titolo:
Qual è oggi il contributo della Psicologia e delle Psicologhe e degli Psicologi per l'umanità?
Ora più che mai l'Umanità ha bisogno della Psicologia.
Quasi 60* Associazioni e Ordini in tutto il mondo hanno collaborato a una dichiarazione che mette in evidenza i contributi critici del settore e i motivi per cui ne abbiamo bisogno.
L'Ordine degli Psicologi del Piemonte (OPP) è attivamente coinvolto a livello internazionale nel promuovere il diritto alla salute psicologica e nel sostenere l'idea che l'umanità ha bisogno della psicologia.
Il documento spiega il perché.
* Elenco delle Associazioni e degli Ordini che sostengono l'iniziativa:
American Psychological Association
Asociación Proyecto Aigle Guatemala
Association of Psychologists in Nepal
Association of Psychologists of Senegal
Australian Psychological Society
Bangladesh Psychological Association
Brazilian Society of Psychology
British Psychological Society
Canadian Psychological Association
Caribbean Alliance of National Psychological Associations
Chilean Scientific Society of Psychology
Chinese Psychological Society
College of Psychologists of Peru
Colombian College of Psychologists
Coordinadora de Psicólogos del Uruguay
Cuban Society of Health Psychology
Cuban Society of Psychology
Dominican College of Psychologists
Ecuadorian Society of Psychotherapy
European Federation of Psychologists' Associations
Federation of German Psychologists' Associations
Flemish Association of Clinical Psychologists
French National Committee for Psychological Science
Guatemalan College of Psychologists
Haitian Association of Psychology
Indonesian Psychological Association

Interamerican Society of Psychology
International Association of Applied Psychology
International Council of Psychologists
International Union of Psychological Science
Jamaican Psychological Society
Korean Psychological Association
Lebanese Psychological Association
Macedonian Association for Applied Psychology
Middle East Psychological Association
National Psychological Association of Ukraine
National University of Uzbekistan
Netherlands Institute of Psychologists
New Zealand Psychological Society
Nicaraguan Association for the Development of Psychology
Nigerian Psychological Association
Norwegian Psychological Association
Order of Psychologists of Albania
Order of Psychologists of Piedmont, Italy
Pakistan Psychological Association
Portuguese Psychologists Association
Psychological Association of Namibia
Psychological Association of the Philippines
Psychological Society of Ireland
Serbian Psychological Society
Singapore Psychological Society
Spanish Psychological Association
Sri Lanka Psychological Association
Tanzanian Psychological Association
Uganda Council of Psychologists
Universidad de Chile
Zanzibar Professional Counselors Association
Articoli correlati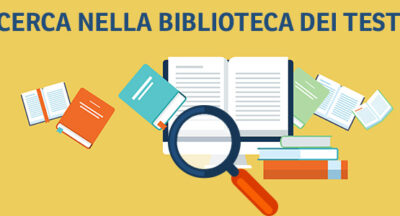 Il nuovo servizio di ricerca nella biblioteca dei test permette di individuare i...