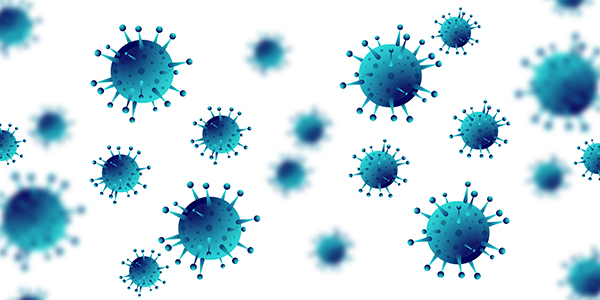 Stressati o preoccupati per il COVID-19? Tecniche di gestione step-by-step dello stress per aiutarti durante la pandemia
La
pandemia
COVID-19 ha creato circostanze particolarmente impegnative e
stressanti per le
professioniste e i professionisti in frontline
e per tutti coloro impegnati con ruoli e responsabilità differenti in
diverse
attività lavorative.
Nel
tentativo
di esprimere il proprio sostegno, l'Ordine degli Psicologi del
Piemonte (OPP), in collaborazione con la Global
Psychology
Alliance (GPA)
(https://www.apa.org/international/networks/global-psychology-alliance)
di cui è Membro, ha creato un documento per la gestione dello stress e
dei
problemi ad esso collegati, basato sulla Terapia
Cognitivo-Comportamentale. L'obiettivo
di questo documento è quello di fornire un approccio semplice per
identificare
i fattori di stress, pensare a possibili soluzioni e intraprendere
azioni che
possano essere utili alla gestione del malessere.
L'Ordine
degli
Psicologi del Piemonte (OPP) e la Global
Psychology
Alliance si augurano inoltre che questa risorsa metta in
evidenza l'onere e lo stress ulteriori che continuano a gravare sulle
professioniste e sui professionisti in questo periodo emergenziale e
possa,
quindi, costituire una tecnica semplice e basata sulla scienza per
aiutare le
persone a superare le sfide che l'emergenza Covid-19 sta imponendo
all'umanità.
La
GPA attualmente
è composta da 65 associazioni psicologiche nazionali, regionali e
internazionali di ogni regione del mondo, che si dedicano ad
affrontare
attivamente le questioni globali e a migliorare il benessere umano
utilizzando
la scienza psicologica. Questo documento è stato uno sforzo comune;
originariamente scritto in inglese, è stato tradotto in diverse
lingue: italiano,
portoghese, francese, polacco, indonesiano, ucraino, e in molte altre.

Scarica la versione in italiano
GPA COVID-19 Frontline_Italian (Stress
management)
Per
ulteriori
informazioni si può consultare anche la pagina dell'APA:
https://www.apa.org/international/networks/global-psychology-alliance/stress-management
Questa
risorsa
è stata sviluppata e sostenuta da tutti i Membri della GPA:
American Psychological Association

Asociación Proyecto Aigle Guatemala

Association of Panamanian Psychologists

Association of Psychologists in Nepal

Association of Psychologists of Senegal

Australian Psychological Society

Bahamas Psychological Association

Bangladesh Clinical Psychology Society

Bangladesh Psychological Association

Brazilian Society of Psychology

British Psychological Society

Canadian Psychological Association

Caribbean Alliance of National Psychological
Associations

Chilean Scientific Society of Psychology

Chinese Psychological Society

Colegio de Psicólogos de Guatemala

College of Psychologists of Peru

Colombian College of Psychologists

Coordinadora de Psicólogos del Uruguay

Cuban Society of Health Psychology

Cuban Society of Psychology

Dominican College of Psychologists

Ecuadorian Society of Psychotherapy

European Federation of Psychologists' Associations

Federation Française des Psychologues et de Psychologie

Federation of German Psychologists' Associations

Federation of Psychologists of Venezuela

Flemish Association of Clinical Psychologists

French National Committee for Psychological Science

Ghana Psychological Association

Haitian Association of Psychology

Indonesian Psychological Association (HIMPSI)

International Association of Applied
Psychology

Interamerican Society of Psychology

International Council of Psychologists

International Union of Psychological Science

Jamaican Psychological Society

Korean Psychological Association

Lebanese Psychological Association

Macedonian Association for Applied Psychology

Middle East Psychological Association

National Psychological Association of Ukraine

National University of Uzbekistan

Netherlands Institute of Psychologists

New Zealand Psychological Society

Nicaraguan Association for the Development of
Psychology

Nigerian Psychological Association

Norwegian Psychological Association

Order of Psychologists of Albania

Order of Psychologists of Piedmont, Italy

Pakistan Psychological Association

Polish Association for Psychology of Human Development

Polish Psychologists' Association

Portuguese Psychologists Association

Psychological Association of Namibia

Psychological Association of the Philippines

Psychological Society of Ireland

Serbian Psychological Society

Singapore Psychological Society

Spanish Psychological Association

Sri Lanka Psychological Association

Tanzanian Psychological Association

Uganda Council of Psychologists

Universidad de Chile

Zanzibar Psychological Counselling Association
Articoli correlati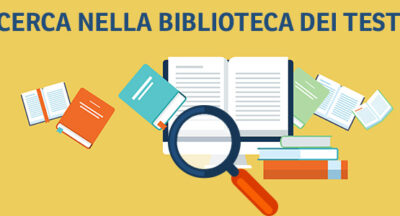 Il nuovo servizio di ricerca nella biblioteca dei test permette di individuare i...